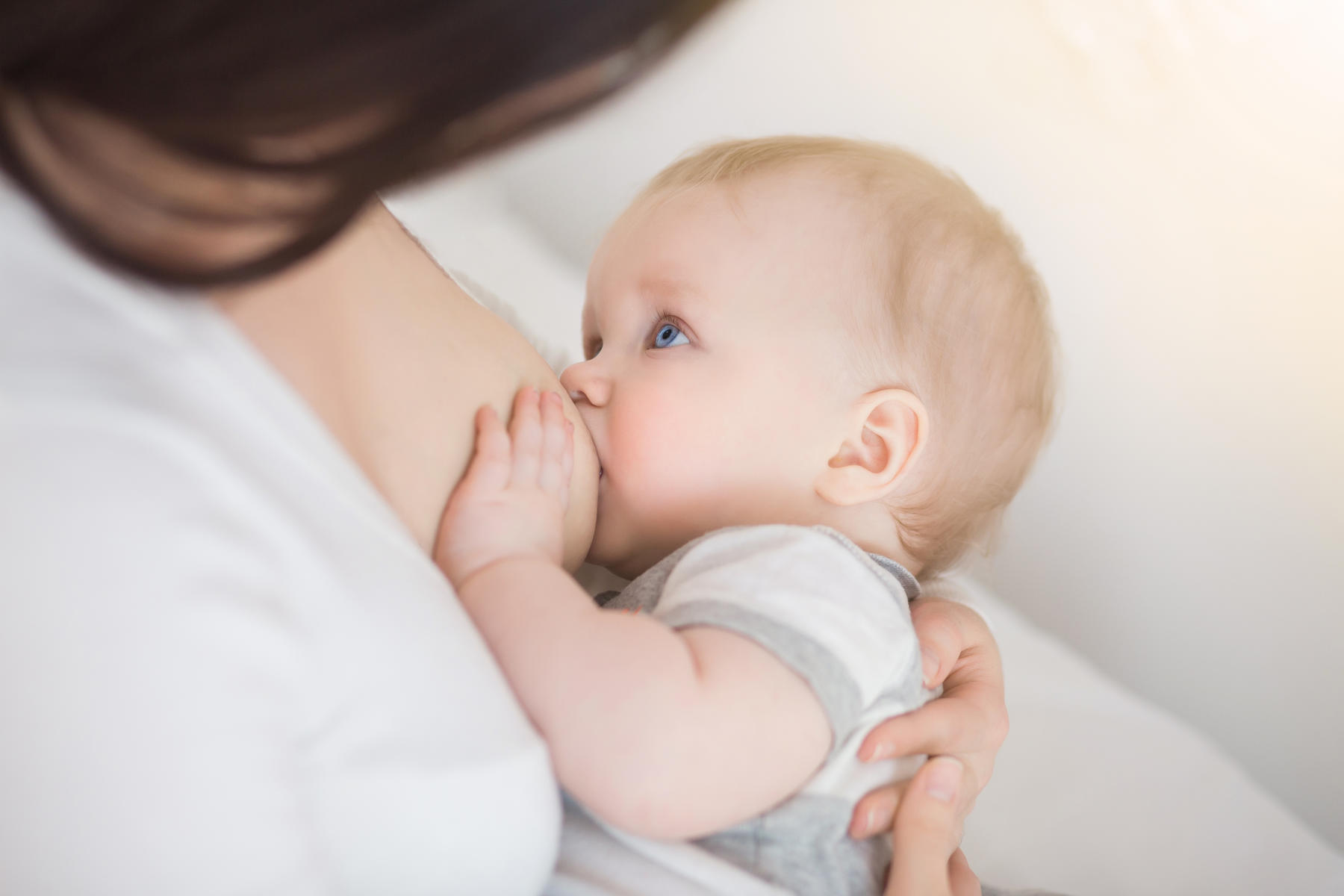 Thursday, August 06, 2020
Why Breast milk is the best gift for every baby
Breast milk builds your baby's immune system by providing natural antibodies, antimicrobial properties, and protective enzymes [1]. It also provides the right amount of fat-soluble vitamins, minerals, proteins and fats needed for your baby's healthy development [7].
Breastfeeding provides all kinds of health benefits
Infants who are breastfed revealed fewer and shorter infections [1], show different growth patterns [1], have different gut microflora [2], experience better cognitive development [3] and even face differences in the risk of chronic diseases, such as obesity [4], Type 1 and Type 2 diabetes [5] and cardiovascular disease [6].
Support breastfeeding mothers around the world
The World Health Organization recommends children to be breastfed in the first hour of birth and be exclusively breastfed for the first 6 months of life [8].
Supporting breastfeeding mothers in Hong Kong during this period: https://www.babyfriendly.org.hk/en/breastfeeding-hotline-and-support-groups/
« World Health Organization » 2020 - World Breast Feeding Week Message: https://www.who.int/news-room/detail/31-07-2020-world-breastfeeding-week-2020-message
References:
1.Lönnerdal, B., et al. (2017). Longitudinal evolution of true protein, amino acids and bioactive proteins in breast milk: a developmental perspective. J Nutr Biochem. 41:1-11.
2.Isolauri, E. (2012).
Development of healthy gut microbiota early in life.
J Paediatr Child Health, 48 (Suppl. 3), pp. 1-6.
3.Anderson,J.W., Johnstone, B.M., &Remley, D.T.(1999).
Breast-feeding and cognitive development: a meta-analysis.
Am J Clin Nutr, 70 (4), pp. 525-535
4.Owen, C.G., Martin, R.M., Whincup, P.H., Smith, G.D., Cook, D.G. (2005). Effect of infant feeding on the risk of obesity across the life course: a quantitative review of published evidence. Pediatrics, 115, pp. 1367-1377.
5.Knip, M., Virtanen, S.M., & Åkerblom, H.K. (2010). Infant feeding and the risk of type 1 diabetes. Am J Clin Nutr, 91, pp. 1506S-1513S.
6.Owen, C.G., Whincup, P.H., & Cook, D.G. Breast-feeding and cardiovascular risk factors and outcomes in later life: evidence from epidemiological studies. Proc Nutr Soc, 70 (2011), pp. 478-484.
7.Barham-Floreani, J. (2009). Welladjusted Babies. McPherson's Printing Group.
8. WHO | Exclusive breastfeeding for six months best for babies everywhere: https://www.who.int/mediacentre/news/statements/2011/breastfeeding_20110115/en/