Orthotics are custom-made insoles that are placed inside a person's shoes to realign the limbs and torso into their correct biomechanical positions. It can effectively improve the following conditions: pes planus (flat feet), feet pronation, chronic recurrent ankle sprain, plantar fasciitis.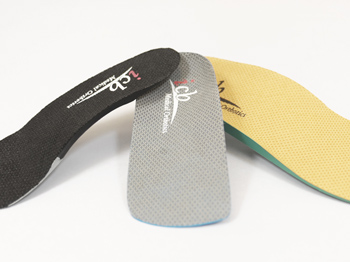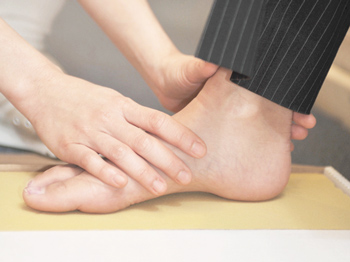 Why do chiropractors prescribe orthotic insoles?
The human foot is delicately designed to act as a base of support and balance for the whole body. However, the hard surfaces we walk on everyday (mostly concrete) do not provide appropriate support for our feet. Often, the arch of the feet are collapsed, causing the ankle joints to roll inwards (called excess pronation). This lack of support may translate into pain and injury to the knees, hips and the back.
Chiropractors are concerned with restoring the proper mechanics of body function. Professionally prescribed orthotic insoles can enhance the effectiveness of spinal adjustments by providing the feet with appropriate support and correcting any deviated movements of walking, ensuring that all your joints are aligned from bottom to top!
Author: Dr Claudia Ng, BSc, DC
* A proper diagnosis has to be obtained for all of the above conditions before an appropriate combination of treatments will be provided. This is just a list of possible treatments for the individual condition but not all of them may be necessary, nor is it limited to those listed only.